Shiloh All-Wood Cabinetry offers custom options and numerous accessories, without the custom price tag.  With Shiloh Cabinetry, amazing designs are possible. Their mix of style, finish, and natural hardwoods will add lasting value to your home for years to come. Shiloh Cabinetry is built by W. W. Wood Products, Inc., a family-owned company since its beginning in 1977.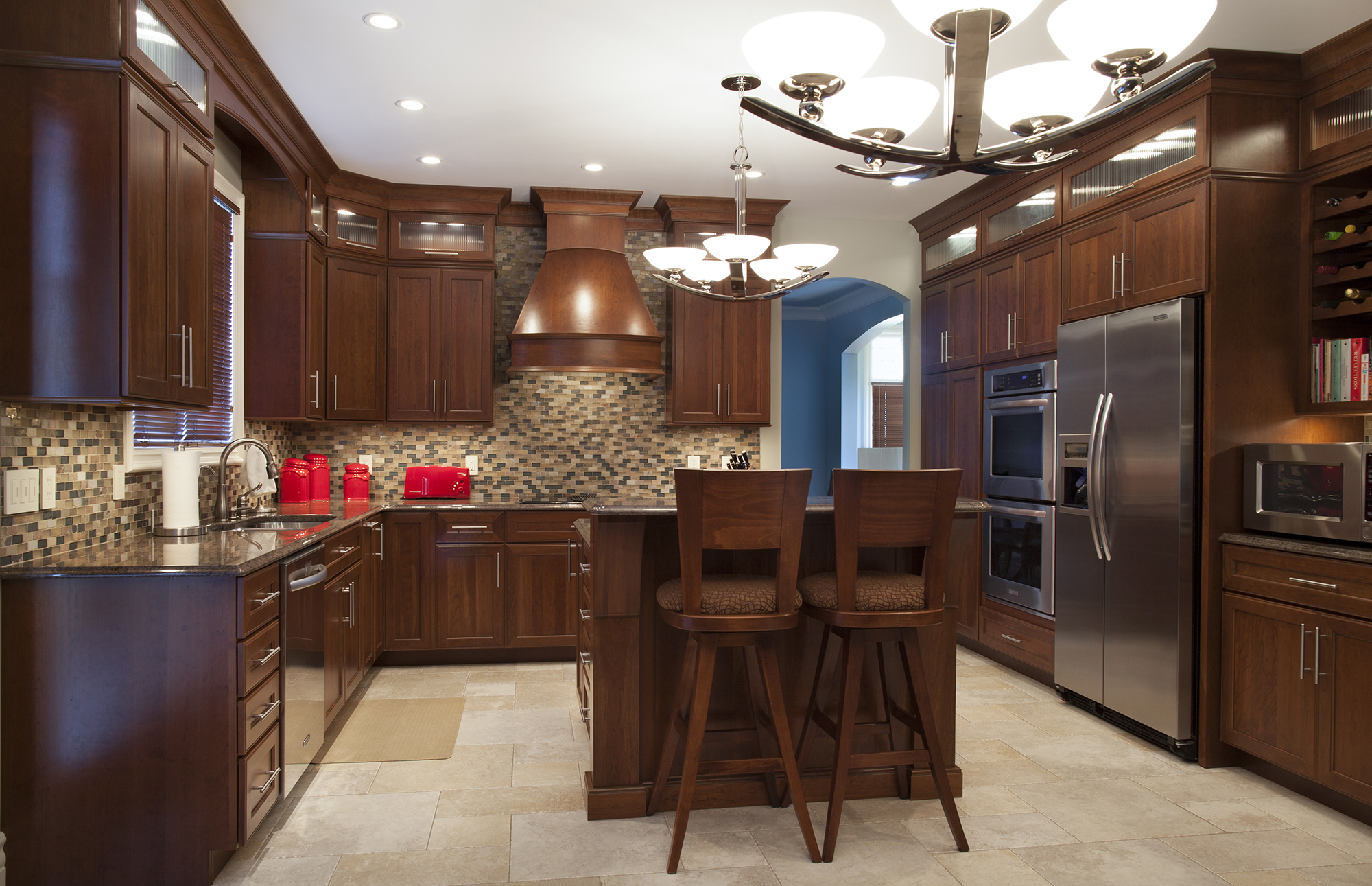 Solid wood hanging rail for secure fastening to the wall.
Solid wood corner blocks in base cabinets add strength and stability.
5/8" hardwood dovetail drawer box standard (3/4" hardwood dovetail drawer box available).
Guides are Blum TANDEM edge 7/8" extension with integrated BLUMOTION soft closing mechanism standard (optional Blum Tandem full extension guides with integrated BLUMOTION soft closing mechanism).
Solid wood door (except painted, Metropolitan, and Thermofoil doors).
Durable and easy-to-clean interior.
3/4" plywood adjustable shelving with solid metal shelf clips.
1 1/2" wide solid wood frames.
3/8" plywood top (on wall cabinets) and bottom.
Catalyzed conversion varnish topcoat that is smooth, very durable and resistant to most household chemicals.
1/2" plywood sides with finished ends that feature matching hardwood veneer on 1/4" substrate panel for a great look and outstanding quality.
Blum COMPACT BLUMOTION 6-way adjustable hinges with integrated soft closing mechanism available on most hinges. (excludes knife, demountable and 3/8" inset hinges).
At Eclipse Cabinetry, your style is our objective. From classic cabinetry to modern and chic, our full-access cabinets make your style come to life. With finishes across the spectrum, we are sure you will find the perfect color for your kitchen, bath, or any other room you desire. Our ability to customize provides a blank template to bring your project to life.
FULL-ACCESS & FRAMELESS
Eclipse Cabinetry is built with a unique, full-access frameless construction inspired by European cabinetry. Eclipse can help you obtain the sleek and modern interior or traditional look you've always dreamed of.
MORE ROOM TO MOVE
With full-access construction, you gain up to 10% more interior space than framed cabinets. Our facilities use the latest in equipment technology to produce precise cuts, improved durability and less waste.
OPTIONS ABOUND
You can achieve the look you want with functional components, a complete offering of traditional or contemporary door styles and finishes, a full spectrum of custom options like several drawer box options, and artistic hand-detailed finished.
DETAILS
Features and Benefits
Choose from entire palette of Sherwin Williams colors
Glaze and highlight options on paint
Reconstituted veneers on Metropolitan style doors
Acrylic finishes offer a deep, high-gloss surface for an ultra sleek appearance
The Gloss offering of colors within Eclipse's High Pressure Laminates have a durable, high-gloss finish
The staining process enhances the various wood species offerings
Aspect Cabinetry, a Shiloh line, is our entry-level Shiloh brand. Aspect offers many different styles, finishes, and designs all with Shiloh quality and hardware. The cabinet styles are anywhere from classic to modern chic and everything in between. Find your perfect kitchen cabinets using our Aspect Cabinetry.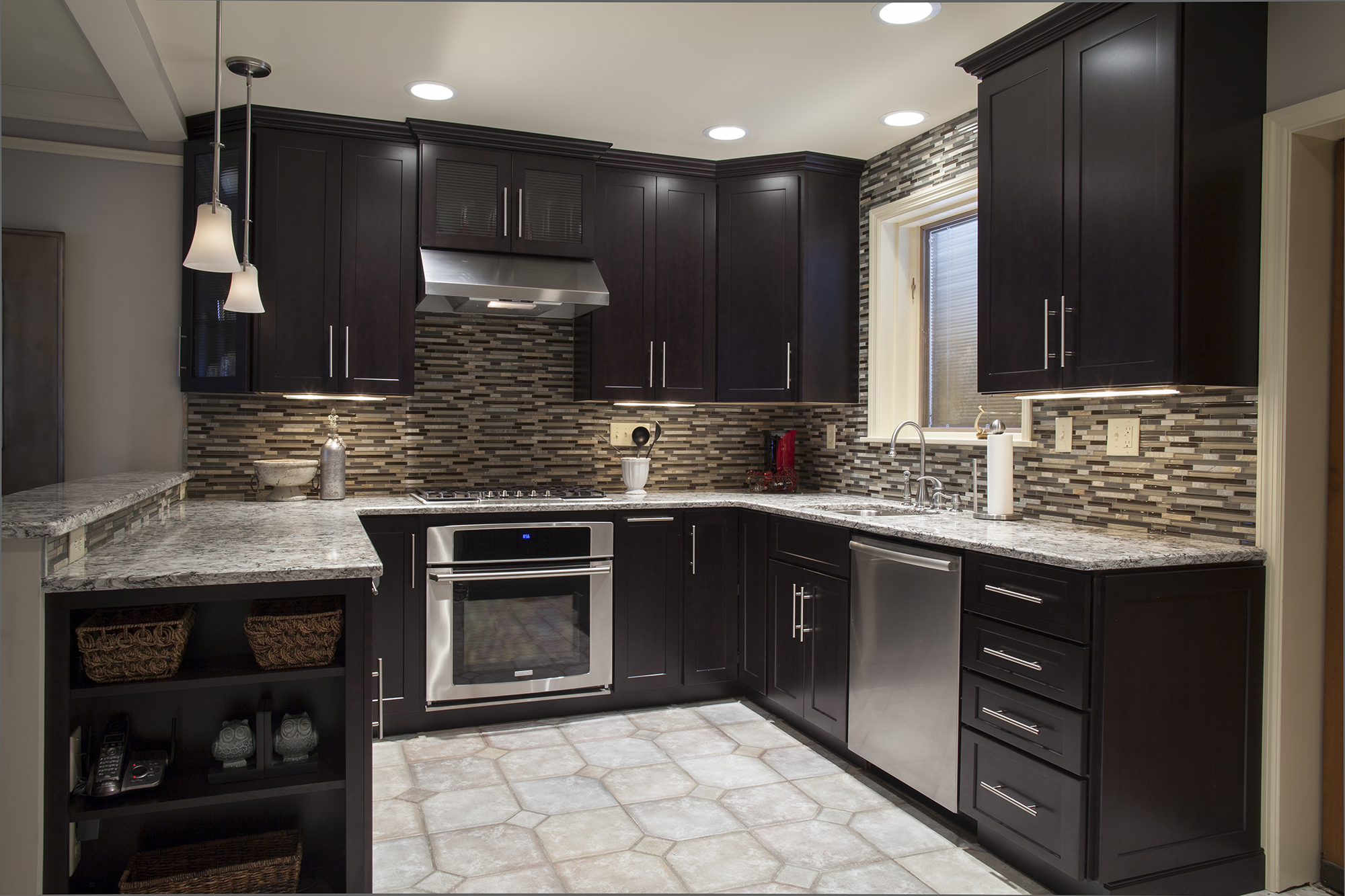 5/8" hardwood dovetail drawer box standard
Blum TANDEM edge BLUMOTION 7/8" extension with integrated BLUMOTION soft closing mechanism standard
1 1/2" wide solid wood face frames
Solid wood hanging rails for sturdy installation
1/2" cabinet sides (1/4" matching ends applied to 1/2" cabinet sides when finished)
3/4" thick shelves
Blum COMPACT BLUMOTION 6-way adjustable hinges with integrated soft closing mechanism
Interior is laminated in attractive natural maple pattern for easy cleanup
Catalyzed conversion varnish finish for outstanding durability